Welcome to
Virar's Physiotherapy
Virar's Physiotherapy

---
We help to maximise the functional status of individuals to their full potential. Physiotherapy treatment reduces pain, improves functional capacity, strength, balance, mobility and general fitness. Physiotherapy also plays an important part in injury prevention.
---
Our Services:

Physiotherapy Assessment and Treatment
Hands on and holistic approach

Paediatric Physiotherapy
Treatment of congenital/acquired conditions

Women's Health
For treatment, assessment and guidance in obstetric and gynaecological care

Sports Massage
Pre and post event sports massage

Talks and Workshops
Talks and workshops on various health related topics

Home Rehabilitation
Patients who have difficulty commuting
Welcome to Virar's Physiotherapy
Virar's Physiotherapy has been in operation since May 1999. Focused on a "hands on approach", we offer quality physiotherapy treatment for various kinds of musculoskeletal conditions, sports injuries, women's health and paediatric conditions. Our vision is to establish a multi-disciplinary clinic to enhance wellness and sports performance. All our physiotherapists are accredited by the Allied Health Professions Council (AHPC).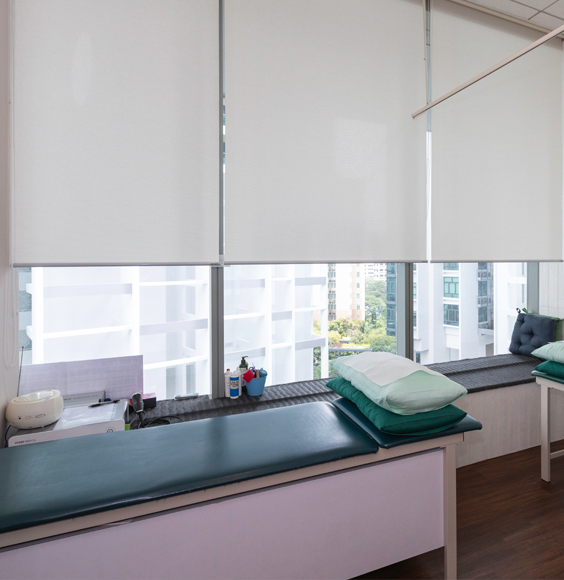 These Are Common Conditions We Treat!
These are common conditions we treat for our patients! Refer to the services page for more information. Don't See your condition listed here? – Please contact us by calling us at 6256 3106 to find out more!
---
Cervicogenic Headaches
"Slipped Disc"
Symphysis Pubis Dysfunction (SPD)
Costochondritis
Low Back Pain
Whiplash
Sciatica
Hip Pain
THR/TKR
Neck Pain
Shoulder Pain
Rotator Cuff Injuries
Tennis/Golfer's Elbow
ACL Rehab
Knee Pain
Ankle Sprain
Plantar Fascitis
Posture related aches and pains
Sports Injuries
Pre/Post-operative physio